MT.FUJI & HAKONE ONE DAY TOUR (Return by Motorcoach) (January - June 2020)
Enjoy a panoramic view from the 5th station!!
#Tokyo
#Kanagawa
#Yamanashi
#Shizuoka
#Day Tour
#Mt.Fuji & Hakone 1day tour
#Owakudani Valley
#Lake Ashi cruise
#Mt.Fuji 5th station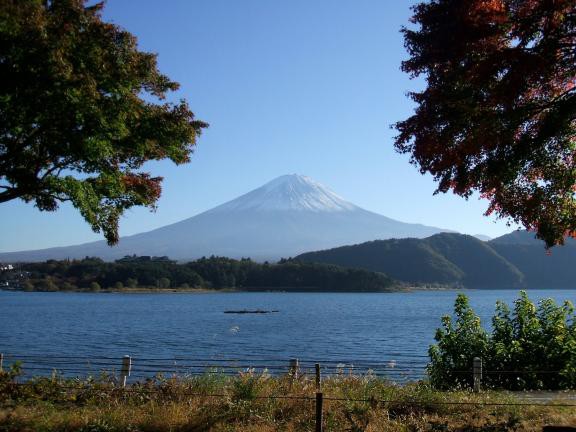 Basic rate
| | |
| --- | --- |
| With lunch | 17,900(JPY) per person |
Tour information
Departure date
Daily. (Except : Jan 1st-3rd, Mar 1st, 20th-21st, May 2nd-5th)
Departure place
Dai-ichi hotel in Shimbashi (Pick up service at selected hotels is available.)
Number of travelling days
1 day
Transportation
Motorcoach
Minimum passenger count
Meals
With lunch / Without lunch (options available)
Tour escort
English Speaking Guide
Rental car
Hotel
Other
・Tour operation time : 09:00 - Approx. 19:00-21:00
・Tour fare: Tax included, Japanese yen.
・Pick-up service is available.
Features
The majestic holy mountain of Fuji from where you can gaze upon clouds passing below.
A fascinating Pirate Ship cruise on the volcanic lake of Ashi.
A rise on the cable car with the captivating views of Owakudani Valley and Mt. Fuji.
Itinerary
| | |
| --- | --- |
| Time | 7:30-9:00 |
| Schedule | Pick up at designated places in Tokyo |
| Meals | |
Time
Schedule
1. MT.FUJI 5TH STATION
 Enjoy a panoramic view from the 5th station.
2. LUNCH AT A LOCAL RESTAURANT IN GOTEMBA
 The location of the restaurant and the menu might be changed due to operational reasons.
 *Vegetarian Menu is available on request.
3. ROPEWAY IN HAKONE
4. OWAKUDANI VALLEY
5. PIRATE BOAT CRUISE ON LAKE ASHI
Meals
Time
Schedule
Return to Tokyo

*Return by motorcoach: Return service is available to the hotel where you were picked up.
Meals
Remarks
NOTE:
*One child 5 years of age or less can join the tour in the company of an adult but will receive no services such as meal or separate seat. If more than one child that falls under the conditions mentioned participates, one child fare will be charged for each additional child 5 years of age or less.
*If you don't find your hotel on the list please choose the closest one to where you are staying & advise at the time of reservation. You will have to move to the closest pick-up point on your own.
*The tour starts from DAI-ICHI HOTEL at 9:00a.m (DAI-ICHI HOTEL TOKYO is located in Shimbashi.)
*In some cases, a taxi may be used for pick-up & retutrn services.
*Due to operational reasons, the tour guide may not accompany you when providing pick-up & return services.
*You will drive up to the highest possible point when the road up to Mt.Fuji 5th station is closed due to snow or other reasons, or if heavy traffic is expected or the tour is running late.
*Hakone Rope Way in Owakudani or Pirate Boat Cruise on Lake Ashi may be omitted or substituted due to weather conditions, heavy traffic, or other operational reasons. In such cases, the tour guide shall take you to one or two locations from among the following alternative sightseeing spots. Please note, however, that the tour will not be canceled or tour fee will not be refunded.
Alternative sightseeing spots; Hakone Komagatake Ropeway in Komagatake, Hakone Ashinoko (Lake Ashi) Boat Cruise, Hakone Shrine, Hakone Check Point, Hakone GeoMuseum, Narukawa Museum in Hakone, Boat Cruise on Lake Kawaguchi or Kawaguchi Ropeway. The tour guide shall finalize the best alternative under the circumstance.
*We recommend you to bring warm clothing during autumn and winter.
*Even if Mt.Fuji and others are invisible due to the weather conditions, the tour will not be canceled or tour fee will not be refunded.
*The itinerary (tour completion time, visiting time, schedule, and others) may be changed due to heavy traffic, weather conditions, or other operational reasons.

≪Cancellation Policy≫
※10 days to 5 days prior to the tour date … 10% of the tour fare
※4 days to 1 day prior to the tour date … 20% of the tour fare
※prior to the starting time of the tour … 50% of the tour fare
※On or after the tour date … 100% of the tour fare
Active Provider : Japan Gray Line